It was my first yoga class taught in English. There is still some vocabulary that I have to learn :-)
Many thanks to everyone who joined me at the opening night of Live Bright Yoga. It was a great evening and everyone did very well! Looking forward to seeing you again.
- Linda
Yoga Programm Deutsch
Für die, welche zu Hause ein bisschen üben möchten, habe ich hier noch das Programm aufgezeichnet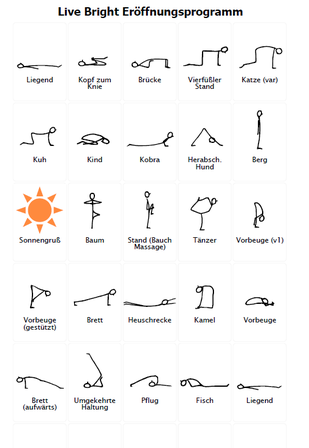 Yoga program English
For those who would like to practice at home, I have drawn up the program.